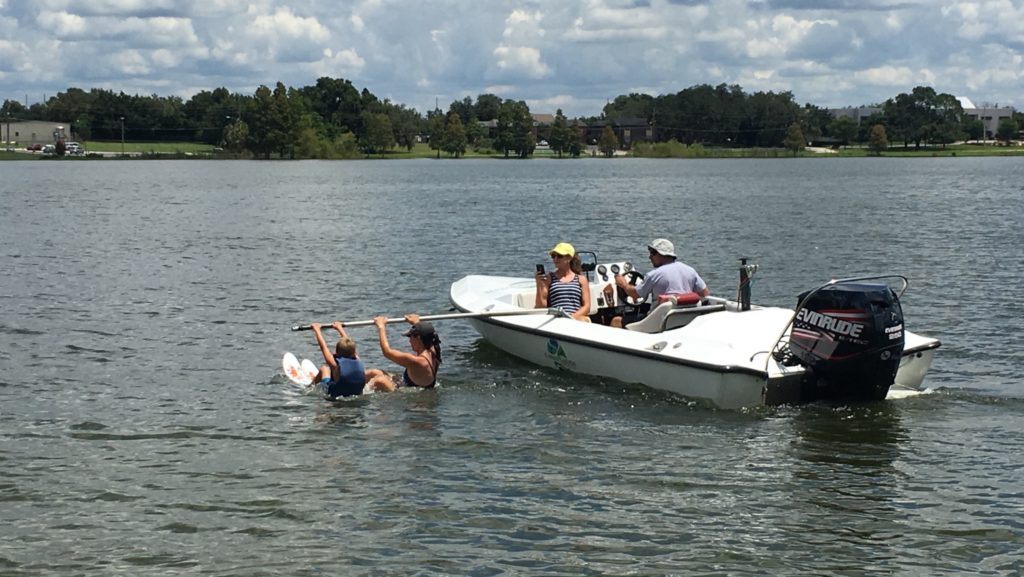 Pass The Handle is the selfless act of gifting your joy and passion for watersports with someone who has never experienced it before. This year, we're celebrating Pass The handle Day on July 21st, 2019.
Can you remember your first time behind the boat? Pretty magical right? Passing The Handle may be getting someone up on waterskis, kneeboard, trainer board, wakeboard or wakesurfer for the first time. Or it may simply be letting them tag along on your boat for a time or two while you ride, allowing them to build the confidence to try themselves.
It dosesn't matter if you're on a cutting edge wakeboat or your grandfathers 14′ outboard, the goal of the day is to share your stoke, passion, and knowledge of watersports with someone new. Who knows, you may discover your new regular third!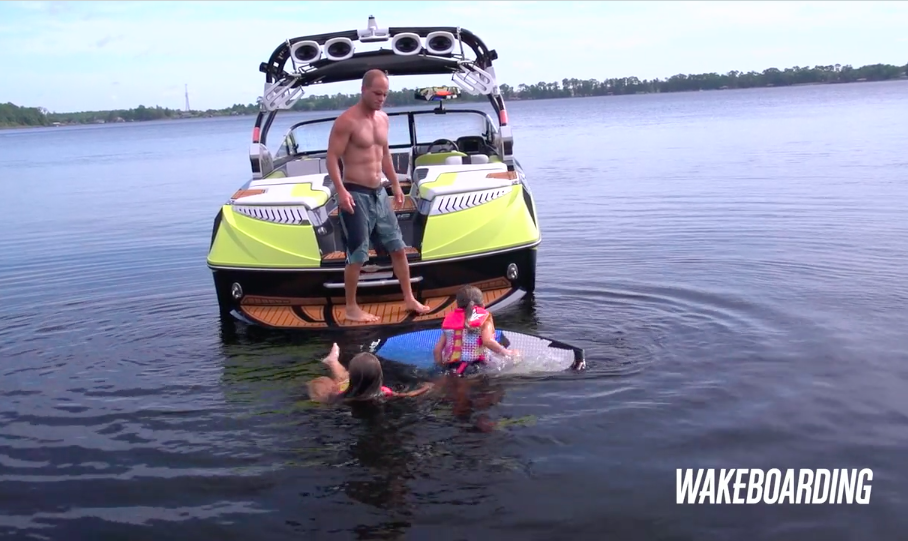 A FEW TIPS FOR A SMOOTH PASS OF THE HANDLE
Ensure A USCG Life Jacket: Is properly fitted and worn at all times while behind the boat. Not only is it the law on most bodies of water, but the bouyancy of a USCG Life Jacket is a huge aid when getting someone up behind the boat for the first time. Remember, properly fitted, we don't want to see armpits over ears!
Patience is Key: It's someone's first time, while they're stoked, they're likely intimidated.
Start Small : Set small goals to achieve and reassure their progress with each attempt. If you see them struggling or frustrated, get them back on the platform for a quick 5-minute break and reset. Talk about what's not working, how to overcome it and if possible encourage them to keep trying until they get up.
Keep The Stoke High: If they don't get up, it's OK! Be sure to invite them back out so they can give it another go, even show them some YouTube videos (David O'Caoimh and Learn Wake are two great resources) that could help them overcome the particular hurdle they're facing.
Share your experiences with us
We want to hear your success stories this Pass The Handle day, please tag us in your experiences with #PassTheHandle and be sure to follow Pass The Handle on Instagram and Facebook to see if your story ends up being featured, and remember, HAVE FUN!